It's time for another make it monday!
Last week was a pretty bad week for me so I didn't get a chance to post this... so It's a week late
sorry ...Life happens!
So for my last of the fallish projects Im gonna share my vintagey looking pumpkin
I found this amazing guy on pintrest
(you can click on image to go this blog.. it's totally worth it trust me!)
So I fell in LOVE!... and made my own...
This was super easy. I already know how to make top hats, after my daughters mad hatter tea party birthday party years ago. so I got myself...
* a pumpkin
* a mask
*a hat- make your own or buy one
* black material for the ruffle on bottom
So I used straight pins to place my mask. And did the same for the hat. I couldn't find the same
kinda feather so I improvised. and I took two strips of black fabric and put tulle in between. Then just
straight stitch all the way down one side . then pull and gather to make a circle.
Voila!
I also spray painted some spiders silver. Mine had fuzzy stuff on them so it didnt turn out bright metallic color.. but I kinda like them this way. and while at my local harps grocery store I found that cute little skull with a tiara on and thought it would fit right in... add a old candelabra and all perfect...
Now i need to find a vintage cake platter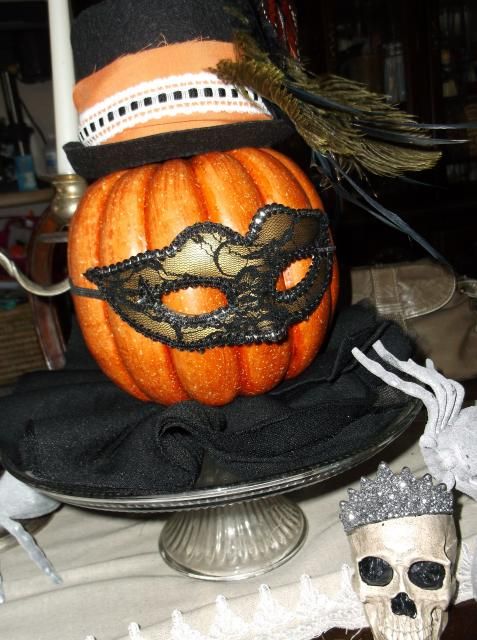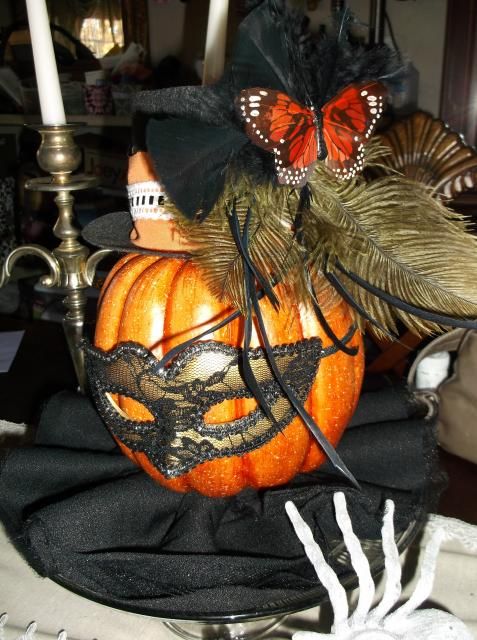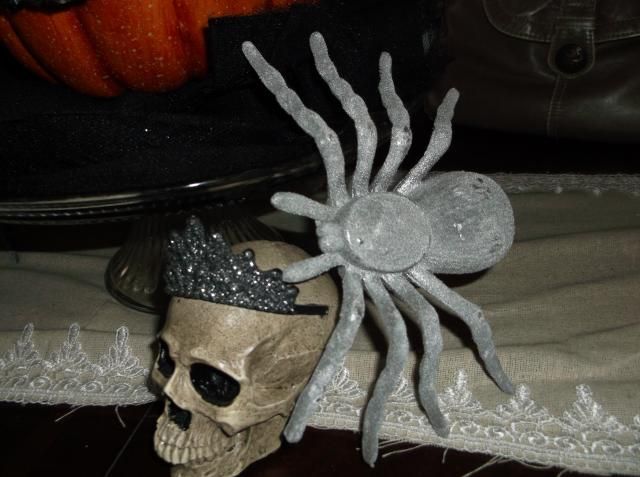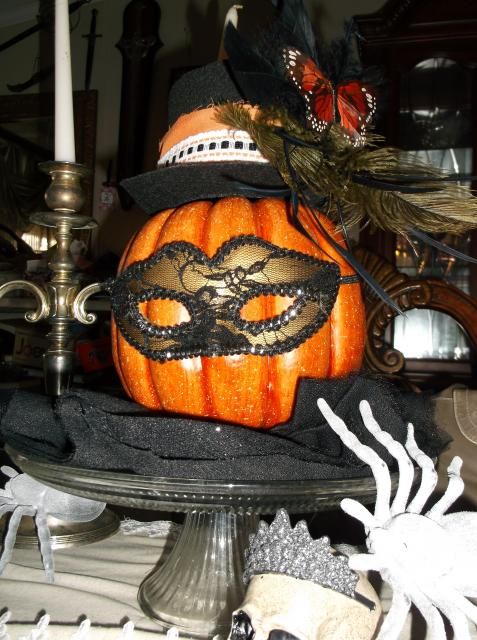 Happy Craftin Ya'all!