Last night we went to see the lights of the ozarks.While they aren't as impressive as silver dollar cities. they are still pretty MAGICAL!
I LOVE LIGHTS! Tommorrow I will post some pics from both places.
Yesterday I also finally finsihed my star for my Christmas tree, poor thing has been starless.
But not anymore. I must say Im pretty impressed with it =)
Okay for todays
MAKE IT MONDAY
! Im gonna show you how to make...
I found the inspiration for these right here...
You can click on the picture to be taken to their blog. They already had colored jars. & it doesnt really give you any directions
Fist gather up your supplies. This doesnt take much.
* fake snow or epsom salt
*gingham ribbon or fabric
~ Note I tried to make my candle using the modge podge & food coloring method. I had stored already made ones from my christmas ornies last year.... but becuase of the age, it turned way darker than I wanted & it was globby & didn't cover in some areas... so after research I soaked my jars & pulled the modge podge off & started over. I found this modge podge auqua sheer color paint in the craft aisle at my walmart with the apple barrell acrylic paints. It worked beautifully... AND you don't have to dry them in the oven!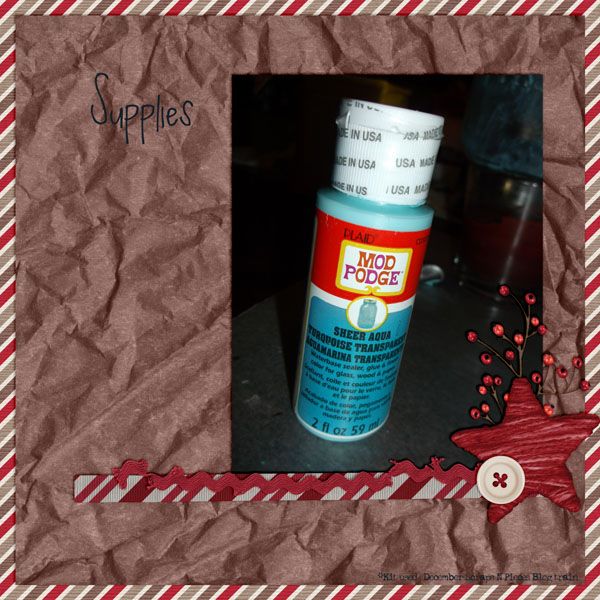 I covered my area with some wax paper and I got a candle to sit my jar on to paint. ( I didnt paint the bottom as it wouldn't show anyways)
Step 1- Paint it! I let it dry & painted a second coat.
Step 2- Let it dry! this was literally dry in 5-10 minutes
Step 3- Decorate it! I opted for the fake snow. I got mine from walmart... Hey I work there it was easy to grab lol. I placed my white candle down in the jar & then poured the amount desired into the bottom. i made mine not straight kinda as if snow had fallen. so one side is deeper than the other.
I decided to use gingham fabric & rip it. I love the shabby look to it. Then I just tied it around the top...
Super easy & Ohh so cute.
What am I doing with all this stuff.. you will see ;)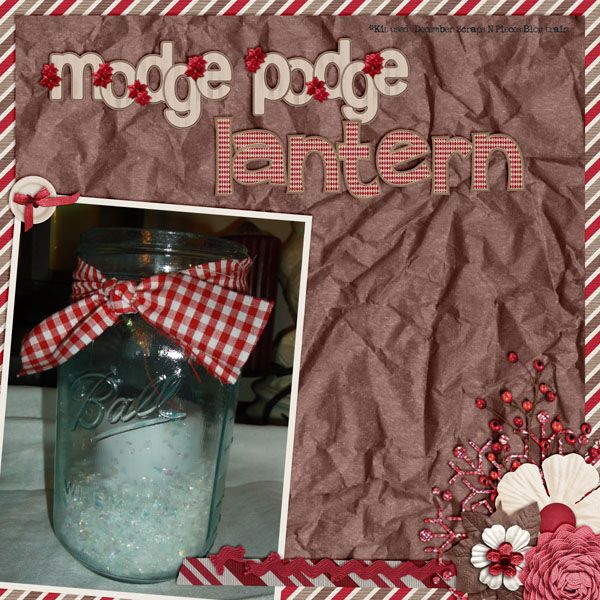 Please feel free to share any crafts you have made with me , or if you have any questions
just leave me a comment...