Ohhh I love cooking! Especially desserts. My son and I was doing a different cupcake a week until he moved out. and we made some yummy ones. Sadly when he left I made some a few more times, but there was no one to eat them and they got thrown out. so I quit. My mother is in LOVE with my raspberry cupcakes... It's raspberry cupcake with a raspberry jelly like stuff inserted inside. add some of that to a cream cheese frosting, and top with a fresh raspberry. She asks for them on every holiday lol.
So do you like to bake? Take some pictures of some food, or kidlets learning to cook? Well Fran B's Designs has a super cute new release this week to help scrap those moments!
Bon appetit!
you can find this sweet kit here:
How about some Yummy inspiration!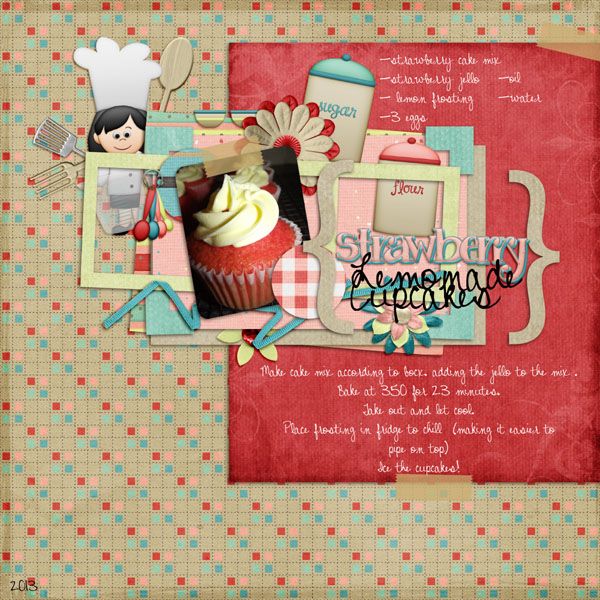 Now how about a little taste?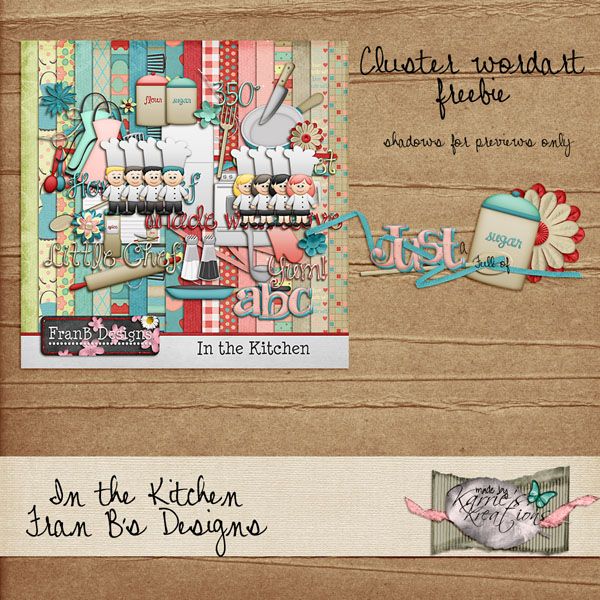 The ct's here at Fran b's designs are having a little challenge. We want you to make a recipe card either blank or with a recipe on it. come back here and post the link in the comments. At the end of the month, I will gather them all up and share !