You and me go fishing in the Dark! I have a few fishers in my family, and it helps that we have our very own pond complete with perch and big ole catfish. Hey I live in the south!
Fran B's designs has a kit perfect for all you fishers, and fisherman lovers out there.
Fishing hole
Wanna little inspiration?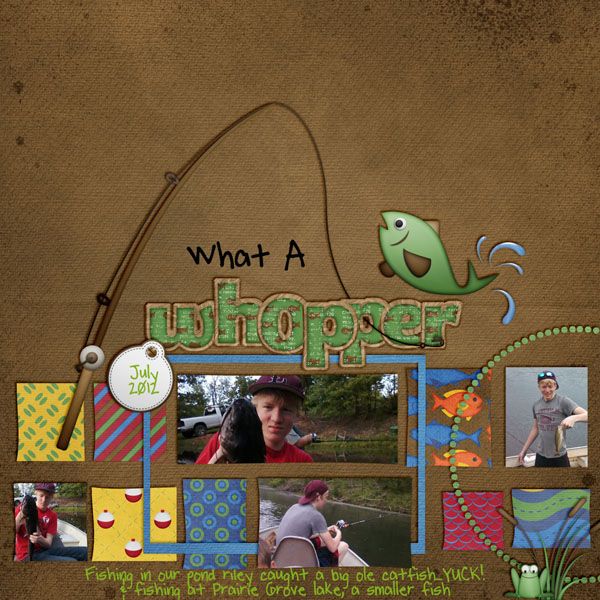 Wanna little taste?