It's another Make it Monday! time again...
Today I'm continuing on with my ipad accesories.
Today I'll show you how to make
cheap interchangeable ipad cases
&
bling out your ipad cord to make it your own!
first up....
Interchangeable Ipad cases
Here's what ya'll need...
* a clear case ( I got mine on ebay for $3.98 with free shipping)
* picture for what you want to make your personalized ipad case
*template for case
Tools: scissors, exacto knife, ruler, modge podge ,paint brush
1) So the first one of these I made I drew the template onto the wrong side of the
paper... if you do that the camera hole is covered... duh!!!!. So I redrew it on the right side of the paper. I also figured out that while this worked you have to recut down parts becuase they stick out the holes that are used for the buttons.
So the next one I made I just measured the ipad itself and drew the rectangle out. I cut it out & placed it in my case to see what needed to be cut down, and made my camera hole mark.
I used posterboard for this so that I could have a template.
So now I had a perfect template.
For this project you can use all sorts of things. I used napkins, scrapbook paper,
greeting cards, & I am going to try to make some scrapbook ones and have them printed.
I cut out some posterboard templates to make some. Since the napkins were so think I needed something that would be stiffer. I just modge podged my template and placed the napkin, then added a cover coat to it. (*
remember to make sure the camera hole is on the right side before doing this lol
)
you can make all sorts of these and change them whenever you want! super easy and soo cheap!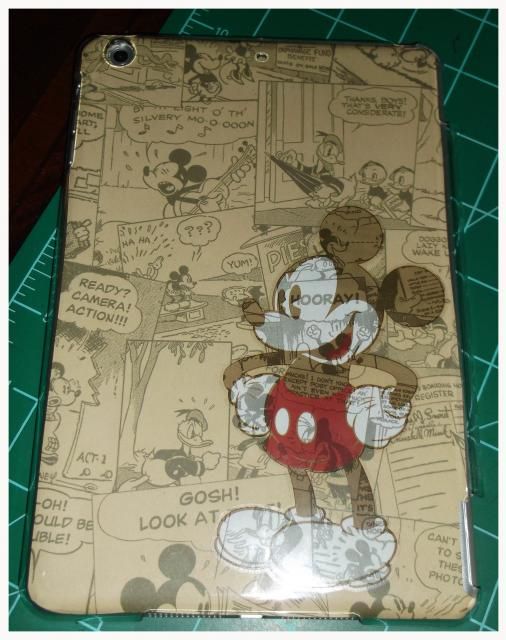 This was the first one I made using scrapbook paper and a sticker.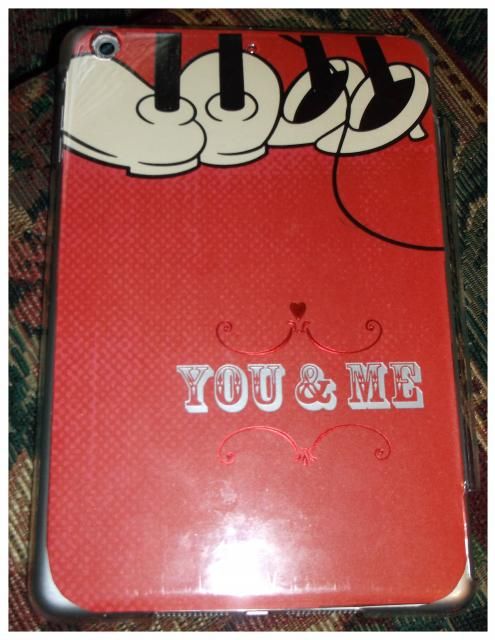 This is my current one Im using... for today. I made this one using a greeting card.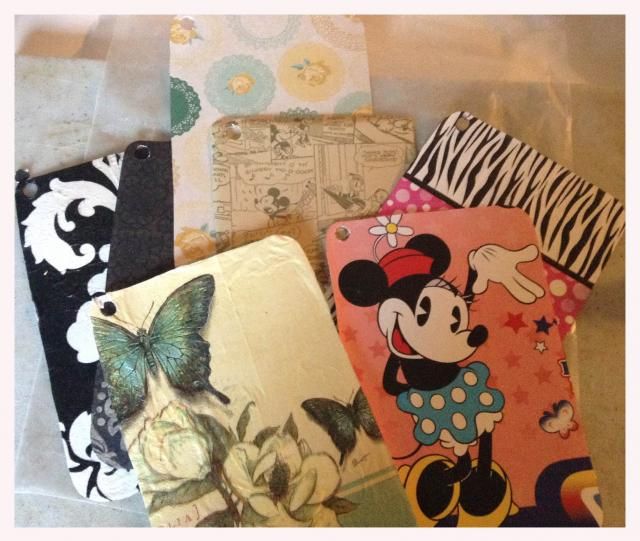 The zebra, butterfly, & black and white are the napkins. (my butterfly one is a little bumpy, there was 2 layers of napkin and it bubbled in places)
The yellow, white & green and the black with flowers are scrapbook paper.
For the minnie one that was a color book cover I had... See you can use just about anything!
I love these!
now...
Bling out or personalize your ipad cord
Sooo super easy... and cheap.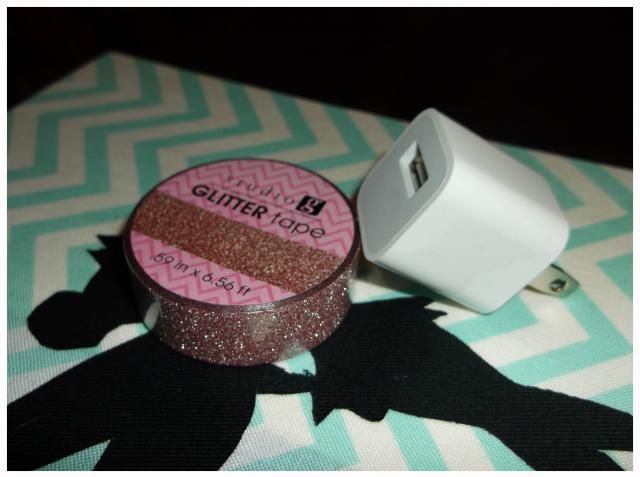 2. put washi tape around the big white part.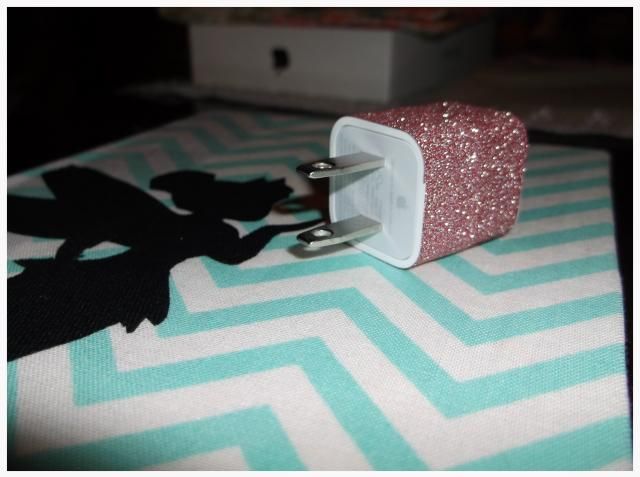 3 DONE!