Yeah it's another Make it Monday!
Today we are going to make it ... shabby. I am just in love with all things vintage and shabby.
I love the romantic feel to them.
you may recall awhile back I did a make it monday for a junktique garden fencing lampshade I made for my laundry room... if not here's what this little beauty looks like...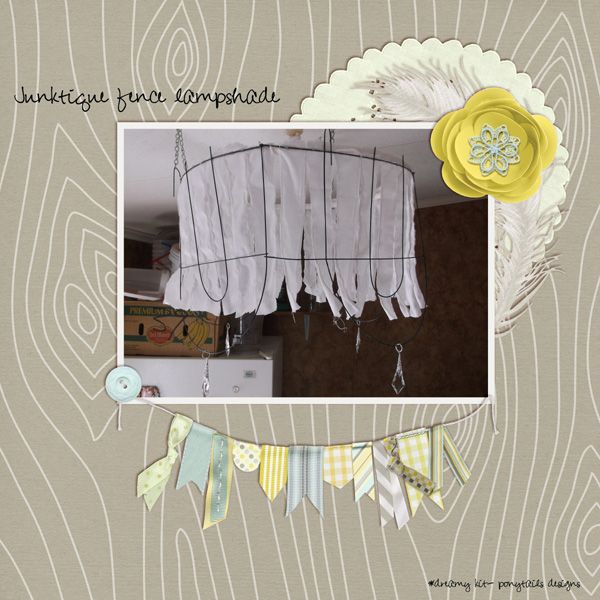 you can see how I made this
HERE
!
well after seeing a really neat chicken wire frame holding a vase on... yes you guessed it PINTREST. Come on did you have any doubt? I thought I could do that... and so I did!
Here's some inspiration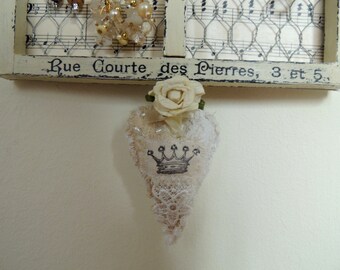 cute right?
So I knew what I wanted to use. I have some reproduction really old coke bottles still with coke in them. I decided to just close my eyes and like a bandaid rip it off fast... I (GASP) emptied one..
A moment of silence please.. sniff sniff...
We have a bunch of chicken wire outside.. The hard part was having to go out and cut it.. note to self .. wear gloves next time.. chicken wire pokes lol. I also thought Id like to make some modge podged shabby chic scrapbook paper clothespin memo holders for it....
Soooooo...
I made those first. These are super easy. just find the scrapbook paper you want to use in different colors ( or the same if you like) trace the clothespin onto the back of your paper. cut them out. Put some glue on and let it dry. Next take an exacto knife and trace around the edges cutting it out. I take nail filers, and file my edges. it gives them a cleaner look and makes them kinda shabby. Then I painted a layer of modge podge on. let them dry... and Voila! Like I said super easy but such a sweet little added element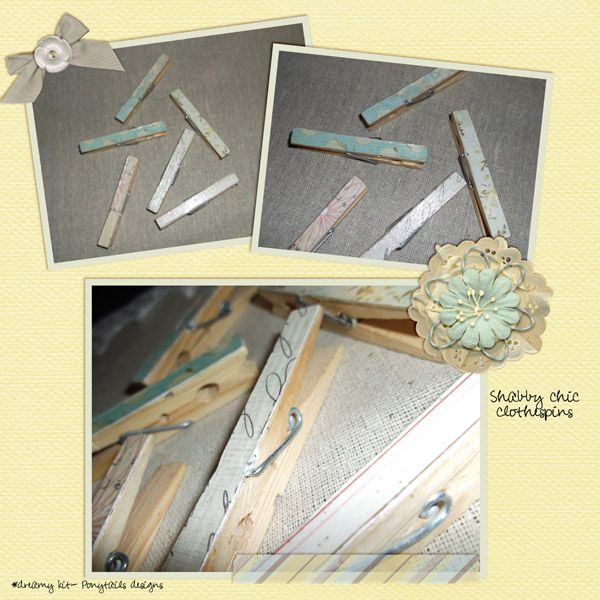 Next I made the chicken wire frame.I bought a big frame from Walmart. I wanted it to be sorta wide like old wood. I brushed antique white acrylic paint on and let it dry. when it was done, I took sandpaper and sanded it in places , giving it a shabby look and feel. Now I am going to admit here that I cut my chicken wire and it was too short on the sides to properly be attached so I wired more to the sides. At first I didnt think Id like it but it adds to the old rustic not perfect feel to it.. so it's grown on me. So after painstakingly
wire sewing my peices together.. and getting poked some more..
Hey crafting can be a dangerous hobby jack!
I took my staple gun and attached the wire to the back of my frame.
I took my now empty and clean ... and dry coke bottle and made a simple flower arrangement. I used a sprigs of purple heather, and a great big old gerber daisy, one because they are my favorite and also because they make me happy =) see smiling just thinking of them. I took some twine I had and wrapped and tied to my chicken wire frame in the middle...
Sooo cute!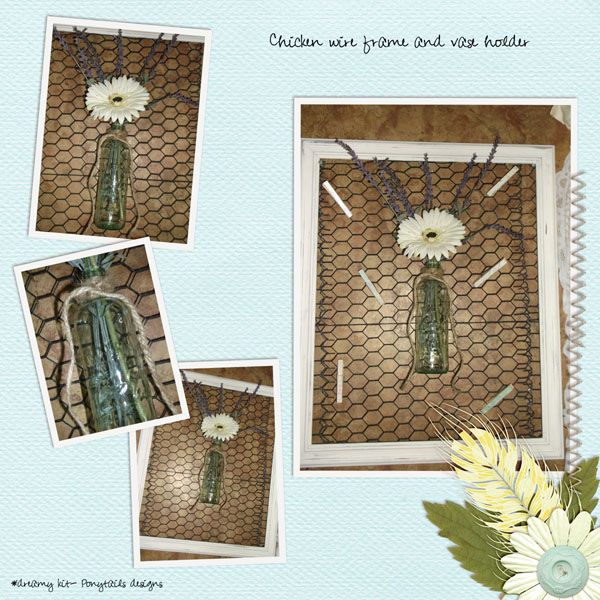 Now since im trying to gradually redecorate my laundry room into a shabby room. I decided to work on the windows too. I already had up a battenburg lace valance up, but I though lace under it would look dreamy.
So I found a big piece of lace that was used for our wedding a long time ago hidden away in a box. So I made some curtains. I used one of the reproduction old steel door knobs as a tieback for it. Its a work in progress but Im loving it.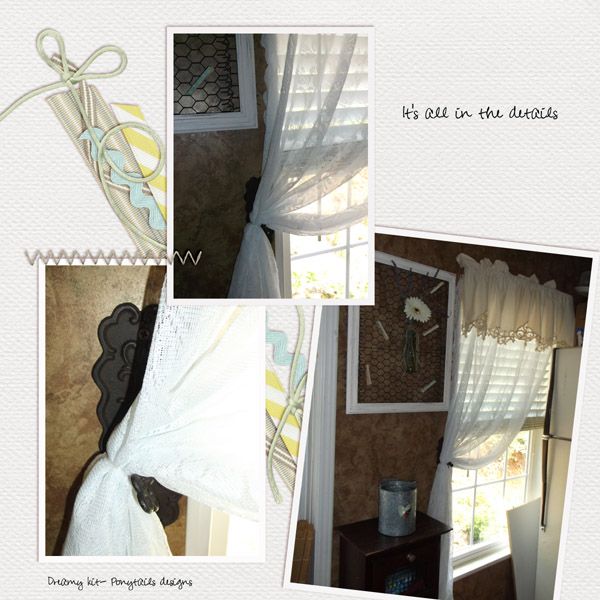 Oh I fogot to mention the little galvanized tin bucket I found at a really neat store we have called silcox. It has a heart cut out of it and a class vase in it to use as a candle holder but I have an air freshener hidden in it since the garbage can is n the laundry room....
So they we have it.. Shabby Decor.. Enjoy!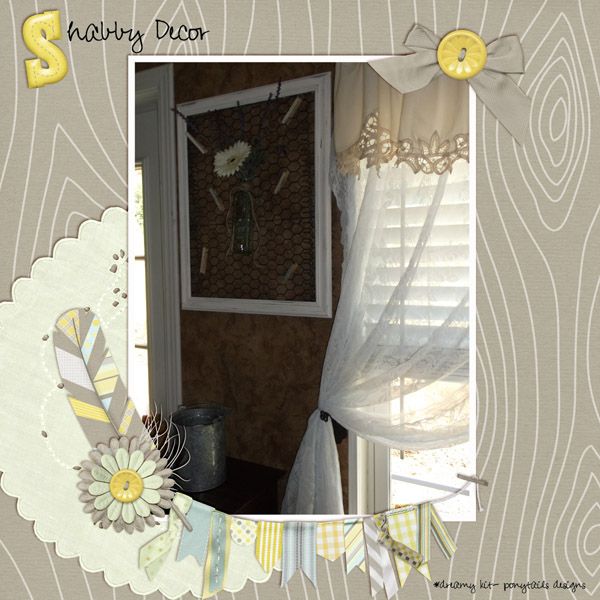 Happy Scrapping Ya'All!