It's Make it Monday time again!
Today Im sharing how to make
Chocolate

Cherry

Lush
For those of you that don't know a lush is a layered dessert. My husbands loves cherry choclates
so for Valentines Day I decided to make him this... He must have liked it cuz I got one peice out
of the 9x13 pan!
So let's get started..
First thing I did was bring the recipe up on my ipad mini. This thing has a ton of uses... okay mostly I look at pintrest & etsy, and facebook and play Disney tsum tsum & frozen freefall...
Ingredients:
First Layer
1 cup all-purpose flour
½ cup crushed nuts (I like pecans)
¼ cup sugar
½ cup butter, melted
Second Layer
1 21 oz. can cherry pie filling
Third Layer
8 oz cream cheese, softened
1 cup powdered sugar
1 cup Cool Whip from 8 oz container
Fourth Layer
2 (3.4 oz) packages of chocolate instant pudding
3 cups milk
Fifth Layer
Remaining Cool Whip from 8 oz container
½ cup chocolate shavings or chocolate jimmies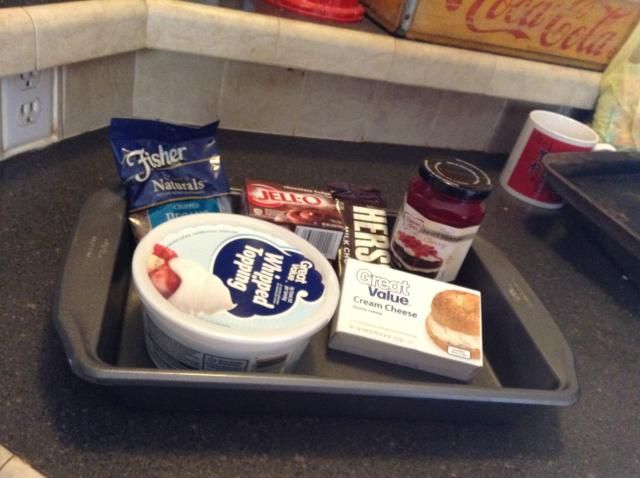 Instructions:
First Layer
Preheat oven to 375 degrees. Combine ingredients and press into a 9x13 baking dish. Bake for 10 minutes. Cool.
Third Layer
Beat cream cheese in a mixer until light and fluffy. Add in Cool Whip. Gradually add powdered sugar and mix until thoroughly combined. Spread on cool crust.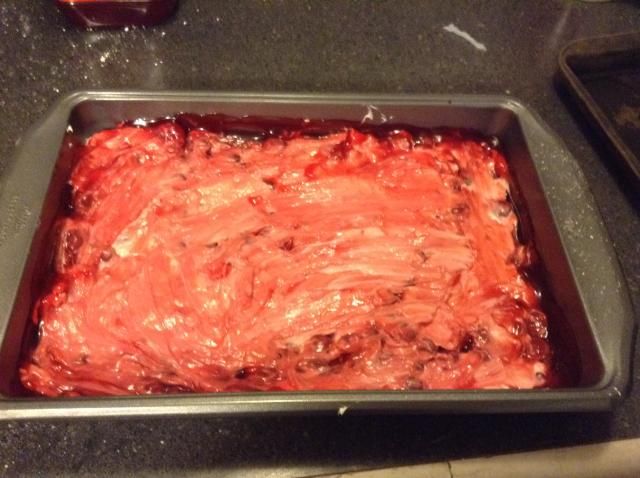 Fourth Layer
Combine pudding mix and milk and prepare according to package instructions. Spread over second layer.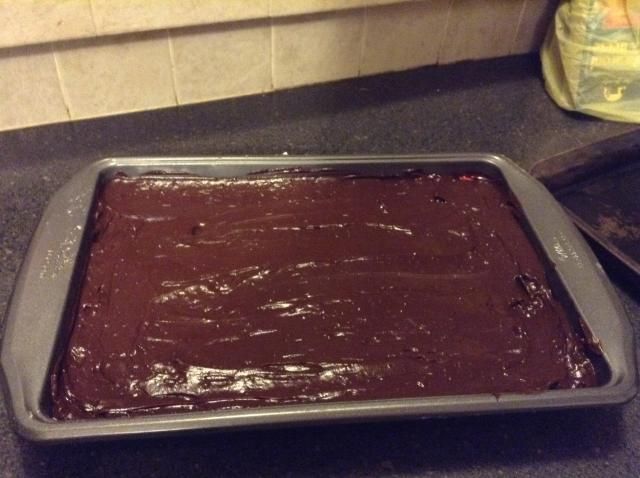 Fifth Layer
Top third layer with remaining Cool Whip. Sprinkle on chocolate shavings or chocolate jimmies. Keep refrigerated until serving.(
note:I put mine into the freezer for a little bit to harden up so you could cut it without it being a gloppy mess)