It time for another make it monday!
Halloween is over. I hope you all got lot's of yummy candy. I worked during the day
so I got to see quite a few dressed up kidlets. We weren't allowed to wear costumes this year...
so I wore devil horns instead, i also painted my nails all red except for one on each. those i painted black and painted spider webs on them with white lol...
Well fall is definately in the air here. Our halloween night it was in the 20's poor kiddos...
I on the outher hand got a pizza and went home and got on my jammies and started the series Salem on netflix.. so i was nice and warm and cozy. Hubby even brought home some candy.. so bonus!
Yesterday we went to a cornmaze that just happens to be up the road from me...
Sarsaparillas corn maze (check out there facebook page
HERE
or their webpage
HERE
. If you live in northwest Arkansas or eastern Oklahoma you should definitely check this out. There's only one more weekend til it's closed for the season. Me & hubby went and I had a blast.They give you a paper with the words cornmaze on it and tell you that their are stamps hidden in the maze thats how you know your going the right way. we did alot of backtracking (I think we found every dead end) i felt like a kid! It's the end of the season so most of the corn is all dried up.. and it makes theses spooky crackling sounds. I kept waiting for someone to jump out and scare me... and I promise I probably would have plowed right though the maze lol. Yes I admit I am a chicken butt... but I also love to be scared to it all works out.
We did find all the letters, and made it through the maze. I think we were there about an hour. they also have a little hay play area for kidlets and some dried corn sandbox to play in. They had a photobooth set up and picnic tables.. and even a pumpkin chunkin trebuchet.. no we didn't play with it. they also had a neat little concession stand there.
I can't wait for next season!
(I have more pics on my facebook of the maze
HERE
So becuase it's fall im gonna share with you how to make plush pumpkins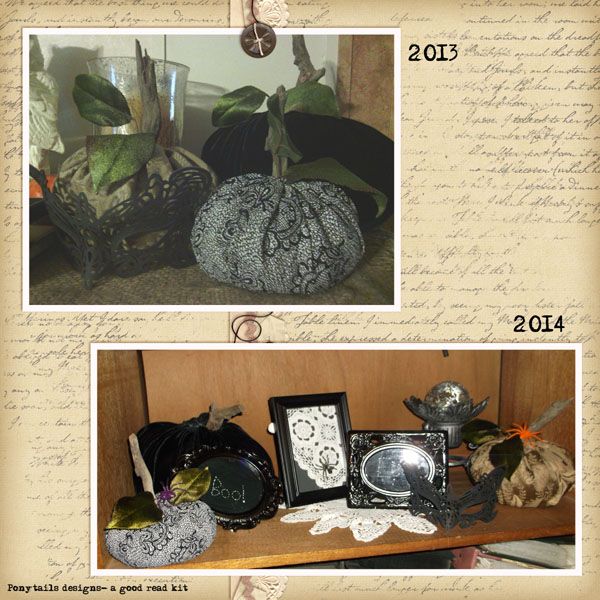 I made these up last year after seeing these on pintrest
You can click on either one to get to the original blog posts for these =)
So Here's what you will need:
Velvet fabric (I found mine at thrift stores... i just bought dresses and a pillow case I liked- only one of mine was velvet, I also used a thick brocade material and a flimsy black and white material)
scissors
thread
needle
pen
~also
*vines or stems from real pumpkins
*glue sticks & glue gun
*stuffing
*beans
~Lay your fabric out & draw with your pen various size circles.
Cut your circles
Now take your threaded needle and just straight stitch on the outside of your pumpkin.
Then just pull it up to gather it.knot it together good so it stays.
Take some dry beans at the bottom so it helps keep the give the pumpkin some weight & keeps it sitting flat. Next stuff your pumpkin.. pull off small amount of stuffing and shove it in.
Now I used tree braches cuz I didn't have any real pumpkin stem. Stick them into the hole at the top and hot glu in place. i also used some velvety leaves from a artificial flower I had to add to the top.
Play with the pleats to get it to the way you want it to look.. and
Your Done!
It's all in the details...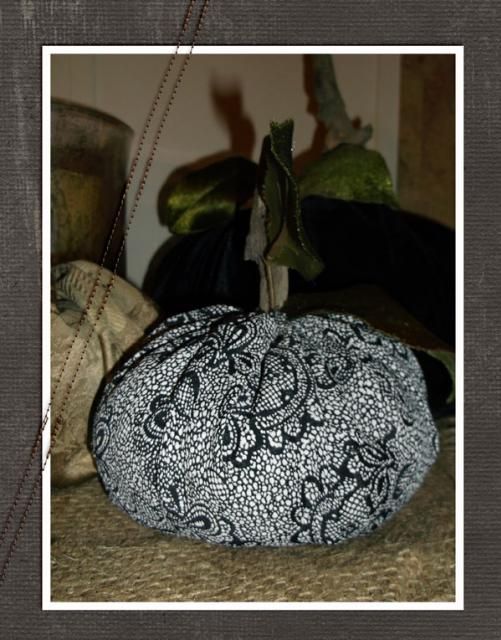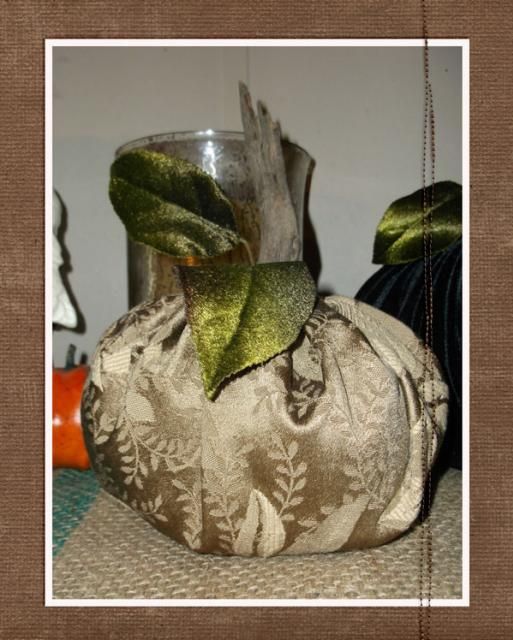 If you have any questions or want to share some crafts with me.. just leave me a comment below.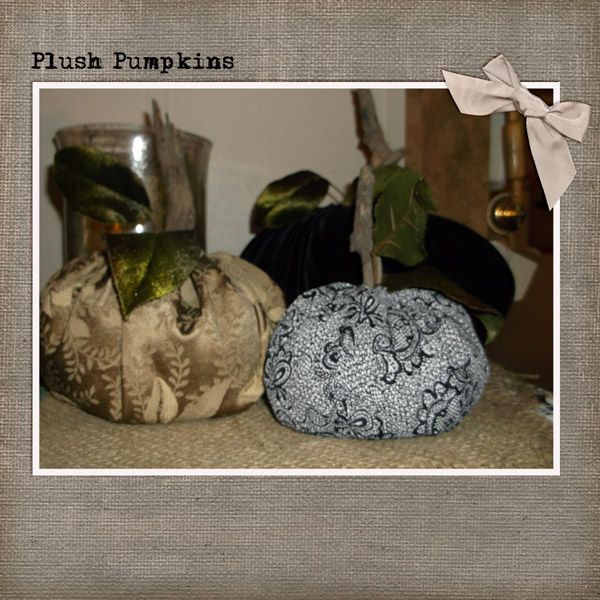 Until next time...
Happy Craftin Ya'All!