As most of you know I LOVE.. not like... LOVE disney! Anything Disney.
Yes I am a self proclaimed disney crackhead.
Today I'm gonna share a wonderfully adorbale Disney-ish Digital scrapbook from
One of my designers....
Growing Pains Scrapped by Tracy
This kit is All about Belle. She has always been my youngest daughters favorite so hence has
been near and dear to my own heart. I mean whats not to love...
She is adventurous, stands her ground, is caring, has a good heart.. and READS!!!!
I mean she married the beast and not only got a castle did you see that LIBRARY...
Ohhh my!
Magical is a kit that you know you really want to go check out...
(Click on previews to be taken to page)
The kit
the borders
Glitter papers
or you can buy this at Gotta pixel in a bundle
and even some quikpages
You can also check out all the outher goodies that
Growing Pains Scrapped has for you at her stores
Here's what I did with this kit. One is very girly looking and the other is kinda manly. shows ya how versatile it is.
Can ya tell which one?
Now to give ya a little extra incentive and to see how wonderful all these elements can be put together How about a freebie?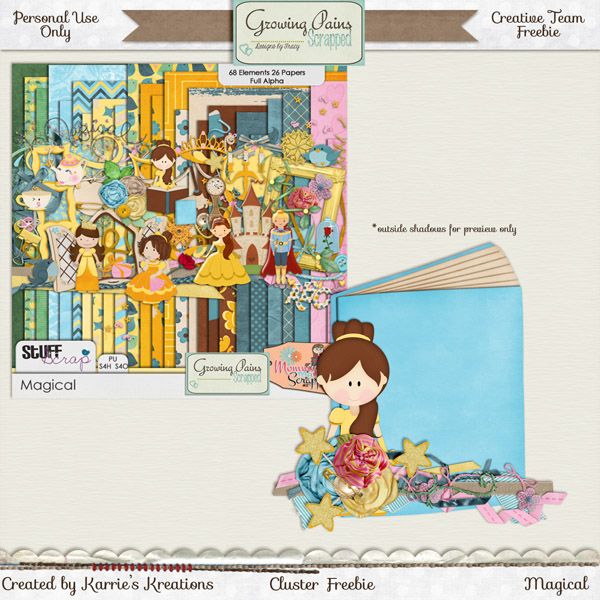 Have a Magical Day!
Happy Scrappin Ya'all!