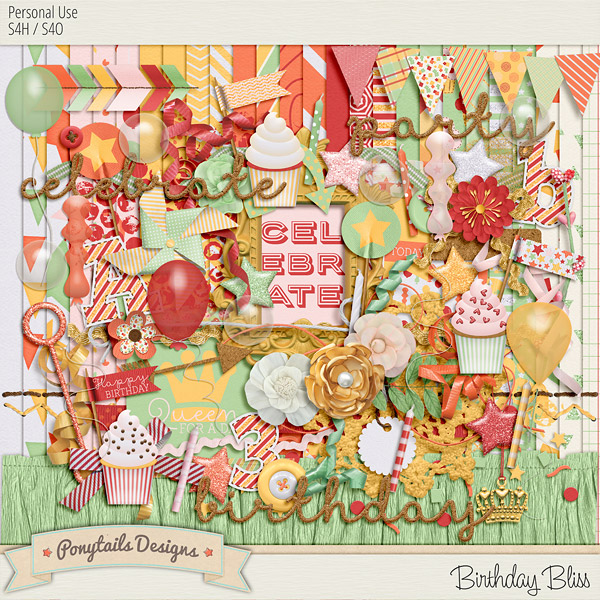 Don't forget that it's
GingerScraps birthday
weekend and there's all sorts of fun games and challenges, as well as a Facebook Hop! This is what you can pick up on the
Ponytails page
...
Just "Like" her and it can be yours!
Here's what is up for offer up at the special GS Bake Sale... these are just $1 each!

Sometimes we all need a helping hand. Our friend and CT member, Kim, is facing a very difficult time ahead as she deals with her husband's terminal illness, as well as health issues of her own. She will be left with a young son to raise on her own and unable to work. We designers came together to try to help. We created a template grab bag that's just bursting with awesome pages for you to create! You can still pick up this amazing grab bag at both
GingerScraps
and
Scraps N Pieces
!
Have a great weekend!